The Problem With 'Dr Google'
We all do it, don't we?!  We have an ache or pain and look up on Google to see what it might be.  We do the same for our pets.  Why not?  It's quicker and easier than going to a doctor or a vet and, in the case of a vet, it's a lot cheaper too.  What's the problem?
The issue is that there is a lot of false information around on the internet, from people who maliciously wish to mislead to ill-informed people posting their own opinions which is not backed up by any evidence.  It is really hard to sort fact from fiction when browsing online.  Because animals are unable to talk, we are reliant on their behaviour and physical signs to know when something is wrong.  However, the range of signs they can show us are limited, and there are often many different potential causes.
Delays to seeking veterinary attention after searching on Google have led to owners being banned from keeping pets because the delay led to unnecessary suffering.
Only vets are allowed to diagnose and treat animals
The Veterinary Surgeons Act 1966 states that only members of the Royal College of Veterinary Surgeons (RCVS) are able to practise veterinary surgery, which is defined as:
'"veterinary surgery" means the art and science of veterinary surgery and medicine and, without prejudice to the generality of the foregoing, shall be taken to include—
a.    the diagnosis of diseases in, and injuries to, animals including tests performed on animals for diagnostic purposes;
b.    the giving of advice based upon such diagnosis;
c.    the medical or surgical treatment of animals; and
d.    the performance of surgical operations on animals.'
This means that if anyone on an internet forum, a breeder, or a fellow dog walker in the park, tells you that they know what is wrong with your pet and how to treat it, they are acting illegally!  This is to protect animals as they have no voice of their own and are reliant on us to know what we are doing.
Under Schedule 3 of the act, animal owners are allowed to carry out minor medical treatment, however this should ideally be at the direction of the veterinary surgeon (e.g. giving medication to your pet prescribed by your vet).  This can also include giving over-the-counter medication for minor illnesses or injuries (such as mild diarrhoea or a slight graze).  However if things do not clear up within a couple of days with home-treatment, veterinary advice should always be sought.  Most veterinary practices are very willing to give free over-the-phone advice, however in many cases, an examination will be needed to determine what is wrong with your pet.
What if I can't afford the vet?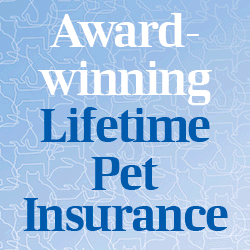 Animals are protected by law and it is our responsibility as owners to provide veterinary attention when needed.  There is support available for people on low incomes, for example from the RSPCA, PDSA and Blue Cross, however these funds are often limited.  Different veterinary practices will charge differently, some will have cheaper consultation fees, while others may have higher consultation fees but charge less for medication or other procedures.
If you are honest with your vet about your financial situation, you should be able to work out a solution between you that best suits your budget, even if this is not the gold-standard course of action.  Unfortunately in some cases, if treatment is not affordable, the ultimate form of relieving suffering, euthanasia, may be the only option.
To take the financial stress out of veterinary visits, it is worth considering insurance.  If insurance is not affordable, you should seriously consider whether you have the means to afford to look after a pet.
But Google says that all vets are just in it for the money and can't be trusted.  Why should I take my pet there and not listen to my breeder/friend/forum buddy?
All vets have spent at least 5 years of study at university, often with 8 hours of teaching per day.  We learn about anatomy, physiology, parasitology, pharmacology, surgery, virology, bacteriology and lots more!  We have to do 35 hours of continued professional development every year to stay registered as a veterinary surgeon and most of us do considerably more.  A breeder or your friend may have 30 years of experience with a particular animal, but they will rarely have learnt about the physiology of dogs, or spent hours learning about different medications and how they interact in the body and with each other.
A veterinary consultation will involve the vet asking you lots of questions about your pet's problem, as well as a detailed physical examination.  Your forum buddy has no way of doing this examination, which is a vital part of finding out the problem.
Vets are also not in it for the money.  Although your vet visit may appear expensive, most of that will be going towards the cost of the building, all the equipment to look after your pet, your pet's medication, support staff to answer your phone call, nursing staff to care for your pet when they are ill.  Most veterinary staff are not well paid but they accept that because they love their job.  There is no NHS for pets.
If you have concerns about your pet's treatment, speak to your vet, but try to do it in a positive way.  Most of us are very happy to explain why we recommend what we do and love it when owners want to get involved in their pet's healthcare, but constantly having our motives questioned is very disheartening and contributes to the high suicide rate in the profession.
When should I use the internet?
The internet is a great resource for finding out more about your pet's condition, once your vet has given you a diagnosis.  By doing some research and learning more about the problem your pet is suffering from, you can partner better with your vet in providing the best treatment possible.
Support groups can also be helpful with coping with some conditions, for example epilepsy, which can sometimes be challenging to deal with.  When using these groups, however, it is important to remember that the other people are fellow pet owners, not vets.
Good online resources include: